Country music power couple have been married for 27 years and share 3 grown daughters
Tim McGraw is still head over heels for Faith Hill after 27 years of marriage.
The country star called his wife his "best friend" in a public love note for her 56th birthday on Thursday.
"Happy birthday to the love of my life, my partner and my best friend," McGraw wrote on his Instagram along with a glamorous photo of Hill at an event.
He added, "You light up every room you walk into. And you light up my heart and soul. I love you more than I could ever express in a million years. This is your day my love!!!!" McGraw also included a heart and a kissing face emoji.
TIM MCGRAW, FAITH HILL'S DATE NIGHTS INCLUDE '80S MUSIC AND 'CANDLES ALL OVER'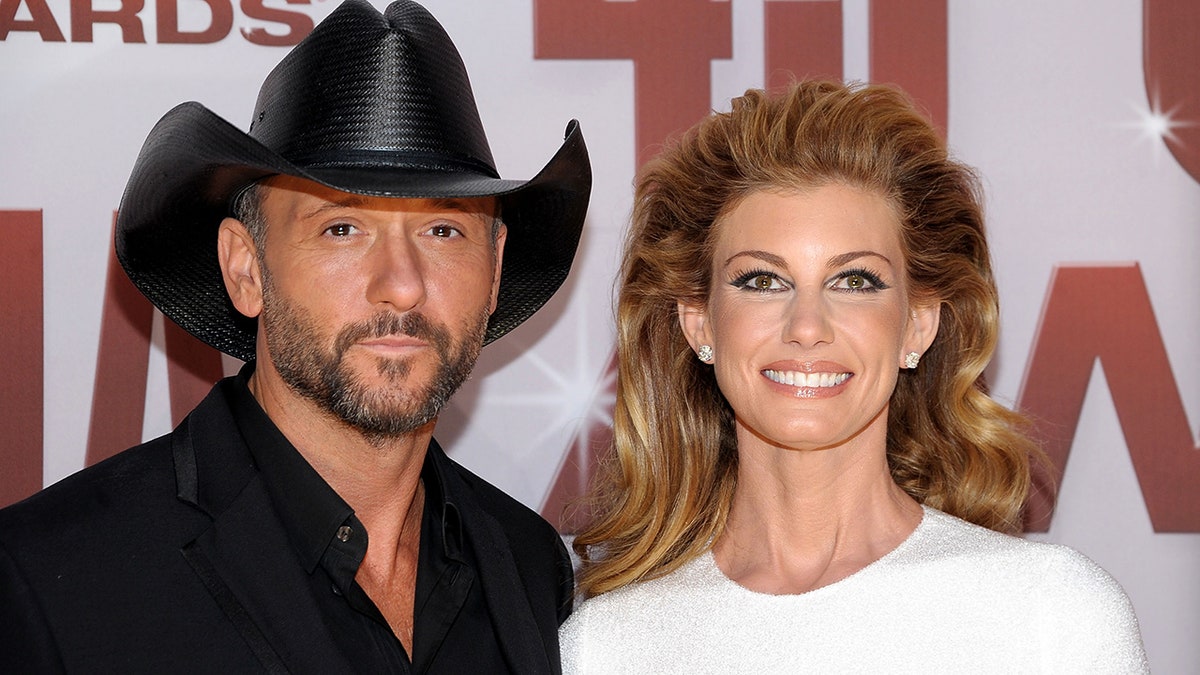 The couple's 21-year-old daughter, Audrey McGraw, commented on the post, "The most beautiful. Inside and outside." They also share two other daughters, Gracie, 26, and Maggie, 25.
In August, the "I Like it, I Love it" singer credited his wife with keeping both his career and him alive amid his 15-year sobriety journey.
"I guarantee you, had I not gotten married to Faith at 29 years old: A, I probably would've ran my career into the ground, and B, I would've died already with my career into the ground, one or the other, and it wouldn't have ever been where it's at now," he told Apple Music host Zane Lowe via People.
He also recently told People that they have frequent date nights now that they're empty-nesters.
"We'll cook a big dinner at home and light candles all over and turn '80s music on," McGraw revealed. "We try to have those often."
The "This Kiss" songstress gushed over McGraw after the release of his new album "Standing Room Only" in August.
"Still after all this time and so many albums. You never cease to amaze me. You are an absolute master of your art. In every way. Congratulations!!!!!! My love. We are so proud of you," she wrote. Earlier in the summer, she also admired his picture on the cover of his album: "Can you be any hotter," she wondered with three fire emojis before signing it, "Love you Wife."
The country power couple first met in 1994 and fell in love while on tour together in 1996. McGraw even popped the question before going on stage at a country music festival that year and they were married by that October.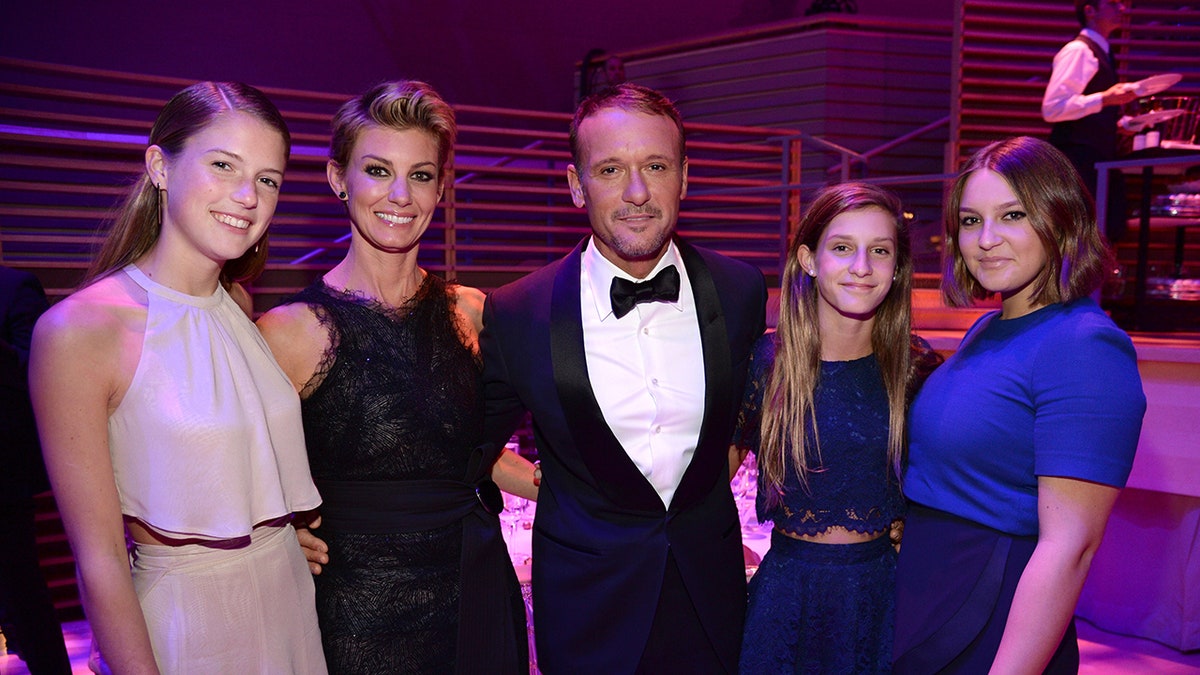 On their 25th wedding anniversary in 2021, McGraw shared in a video on social media that he had proposed to her multiple times, but she kept saying no because she was unsure about marrying another country star.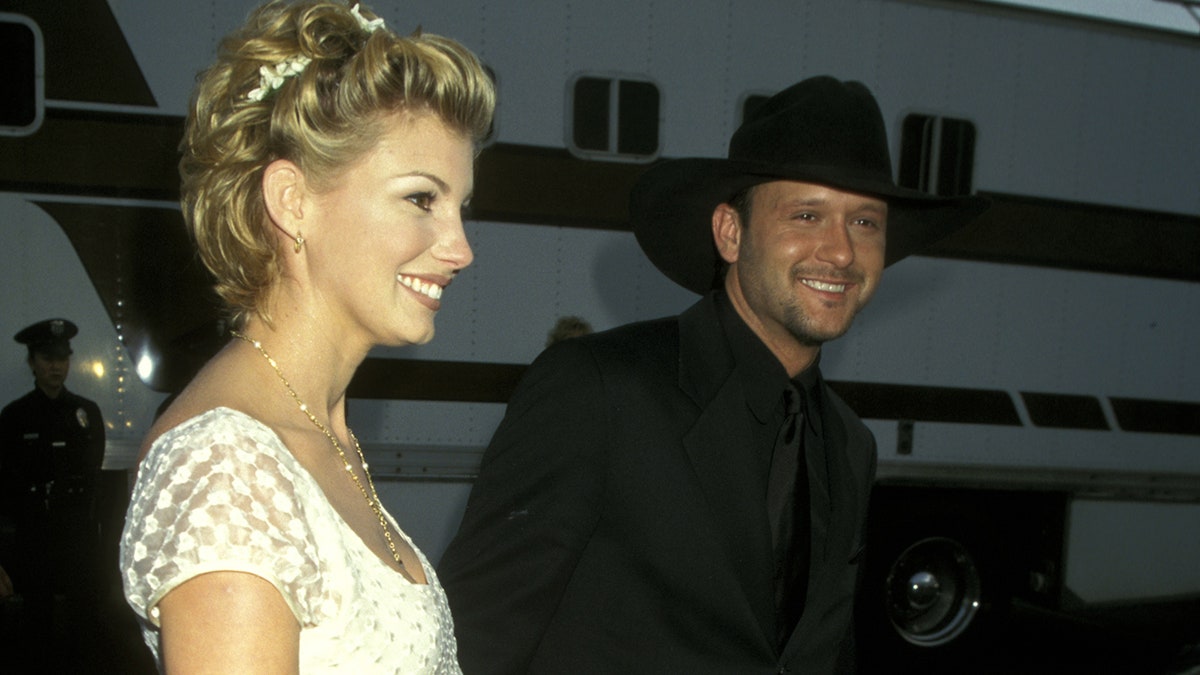 He revealed that he tried one more time before heading on stage at a festival, and while she didn't give her answer right away, "I came off the stage and went back into my dressing room and Faith wasn't there, but I looked at the mirror. In lipstick it said, 'Yes! I'm gonna be your wife.' And we still have that mirror. And it was the best day of my life, that's for sure."